Packaging Profile: Gardener's Supply Company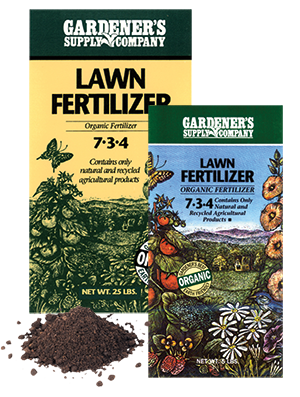 Gardener's Supply Company (GSC), a rapidly growing manufacturer, distributor, and retailer of gardening supplies, recognized the need to take stock of its brand. Peter Harris & Associates (PHA) was asked to conduct an evaluation and develop a comprehensive program to make packaging: 1) more representative of the company in name and appearance; b) reflect a higher level of professionalism and continuity; c) more conducive to retail display and catalog photography; and d) more efficient and cost effective to produce.
The project was to result in a system of standards and guidelines GSC's in-house art department could follow in preparing artwork for future packaging.
Working closely with Corporate Creative Director Katherine LaLiberté, PHA proposed a four phase plan: 1) Audit, 2) Design Development, 3) Implementation, and 4) Standards Manual. Because six department heads would be participating in the process, this plan assured everyone was in alignment at the outset.
The Audit phase included interview with personnel, along with reviews of the existing identity and packaging, the marketplace at large, and production methods and technologies. A two-part report was generated. The first part provided a definition of product categories, an information hierarchy, the purpose and function of proprietary names and identifiers in use, and an analysis of competitors' packaging. The second part detailed goals and objectives, action steps, and application.
The report was approved with few modifications and the design phase was initiated. Artist Robert Williamson was contracted to produce several illustrations in black and white and color. Prototypes were created and standards developed. PHA worked in GSC's in-house department to make certain the design and procedures lent themselves to current and future needs.
This was a big project. There was a lot of synergy between GSC and your firm—I felt you understood our company and our objectives. I was impressed by your ability to grasp complex situations, define problems, and create solutions. You did a very good job articulating ideas in ways nonspecialists could understand. The report you prepared was clear and incisive. The program you developed is thorough and flexible to use. Best of all, the packaging looks great in the catalog and on the shelf.
—Katherine LaLiberté, Corporate Creative Director, Gardener's Supply Co.; Coauthor (with Ben Watson) of Passport to Gardening